The Sound and Fury of an unapologetic Hindu – A rebuttal to Time Magazine's ill informed Article on PM Narendra Modi
A recent article published by Time Magazine caused a veritable storm because of its headline which labelled Modi as the 'divider-in-chief'. Few years back, when Time had published a similar headline critiquing the then PM Manmohan Singh, some Congress workers resorted to burning copies. In the current case some people resorted to ad hominem slurs like calling the author Pakistani etc. Such crass responses to sensational stories which are smear campaigns on politicians don't bother me in the least. What bothers me though is how mainstream Hinduphobia has become from people like Sagarika Ghose who used the same cow urine slur as the one used by the JeM terrorist to the multiple Hinduphobic NYT stories and also a recent video of by Indian National Congress, titled "Bhakt Charitra" which goes on to denigrate all Hindu symbols. This coupled with typical preachy imperialist journalists waxing eloquent about the enlightened west which us 'heathens' must emulate or disaster will strike is enough to make my blood boil. Either their imagination is so little that they can't see that India has unique problems which will require unique solutions or their mental colonization so total that they can't see beyond western paradigms. Either way, this article was for me the last straw and given below is a point by point rebuttal which is also replete with strong anti-imperialist undertones.
Taseer asserts "The cherished achievements of independent India–secularism, liberalism, a free press–came to be seen in the eyes of many as part of a grand conspiracy in which a deracinated Hindu elite, in cahoots with minorities from the monotheistic faiths, such as Christianity and Islam, maintained its dominion over India's Hindu majority." Taseer makes this assertion sound like something very bad/alarming without bothering to understand the motivations on both sides and offering any counter-view. This is a very primitive argument.
If India is truly secular then why is it that the Church owns the largest portion of non-agricultural land despite being a miniscule part of the population? Is this not an example of establishment being in cahoots with the minorities? (Iyer, n.d.)
4 lakh acres is the land that the Waqf properties account for as of 2009. Waqf Acts the 1954 and 1995 central laws endow huge powers with the state governments that set up and run Waqf boards in their states. (Naqvi, 2009). As per the 2009 report, according to the then deputy chairman of Rajya Sabha, K. Rahman Khan, "this makes the board the third-largest landholder after the railways and defence."
Why is it that in a "secular" India only temples are under govt. control and mosques and churches are free to operate without govt. control whilst they amass massive land banks. Aatish Taseer, do you not see the irony in this?
According to a 2017 report in Times of India, "The irony of the government of a "secular" state running religious institutions is obviously lost on HR&CE….Beneath the surface, corruption festers, and priceless idols and valuables are bartered away for filthy lucre. This is apparent from a recent Madras high court judgment in two cases (Crl OP Nos 8690 and 12060 of 2017), where the petitioners had complained about officials being careless in protecting idols worth crores of rupees, and possibly acting in cahoots with idol smugglers." As per the report, in a case, filed by public interest litigant Elephant G Rajendran, it was alleged that a senior cop, I Khader Basha and two other police personnel, came into possession of six idols. "Two of these were allegedly sold to a noted smuggler in Chennai for Rs 15 lakh, who then resold them for an alleged sum of Rs 6 crore. But despite an FIR being filed against the police officials concerned, they were promoted, and "no further action, either by way of arrest or by departmental proceedings, was initiated." (Jagannathan, 2017).
Aatish Taseer, don't the above examples at least merit a case for establishment being in cahoots with the minorities from monotheistic faiths and maintaining a dominion over majorities. One can definitely not dismiss the selective secularism of which the Hindus are typical soft targets, to dismiss this as a 'conspiracy' without a detailed discussion on supporting & refuting facts is nothing short of unfair. Not to mention the massive number of forced conversions that happen in India and the protection given to proselytizers by certain state governments and the almost non-existent implementation of the anti-conversion laws which are again great examples of systematic selective secularism for decades, of which the Hindus are soft targets, again.
You also claimed that "The country had a long history of politically instigated sectarian riots, most notably the killing of at least 2,733 Sikhs in the streets of Delhi after the 1984 assassination of Indira Gandhi by her Sikh bodyguards. The Congress leadership, though hardly blameless, was able, even through the selective profession of secular ideals, to separate itself from the actions of the mob."
Firstly, what happened in 1984 was a state orchestrated Sikh genocide. These weren't RIOTS unless by your apologetic definition even the Holocaust was an anti-Semitic riot. According to a newspaper report, Senior advocate H S Phoolka claimed that instructions to "kill" during the anti-Sikh riots that took place in Delhi in 1984 had come directly from the Prime Minister's Office. He also said "There is enough evidence on record to show that in 1984 when the Sikhs were being killed, the instructions were coming directly from the Prime Minister's Office and the Army was not called in... We have placed our evidence on record before the Nanavati Commission as well as Mishra Commission." (PTI, 2019) Many want to argue about these claims, fair enough, however after Rajiv Gandhi's infamous statement "when a big tree falls, the Earth shakes", which implies not only the justification of a gruesome genocide but also displays the thinking of the dynasts who believe that a life for a life won't be just enough because clearly the lives of the dynast matter more and if thousands die for the death of 1 Indira Gandhi, 'justice' has been served. Despite this statement, you find Rajiv Gandhi & Congress 'secular' but you fail to give any reasons for professing such a belief.
You blame Modi for not apologizing for Gujarat riots but you absolutely fail to mention that the army was called in Gujarat almost immediately, unlike 1984. You also fail to mention that Modi had sent a letter requesting CMs of 3 neighbouring states to immediately send additional police forces. It is a well-known fact that police force ratio per capita is far from ideal in the country. Given below is the photocopy of the same request.
The source for the above pic and the letter sent to 3 CMs can all be found here.
http://manushi.in/articles.php?articleId=1704#.XNfzbqThXb1
Andy Marino writes in his book "Modi appealed to the Chief Ministers of Gujarat's three neighbouring States — Ashok Gehlot in Rajasthan, the late Vilasrao Deshmukh in Maharashtra and Digvijay Singh in Madhya Pradesh — to send aid in the form of law enforcement and paramilitary personnel." The letters of request were sent to the three Congress Chief Ministers on March 1, barely a day after the violence broke out. The response as noted by Marino was, "Maharashtra eventually sent a very limited number of personnel to help, but the others flatly refused." (Singh, 2014) Why haven't you mentioned why Congress ruled states didn't help stop the riots by sending additional forces? Modi did his best to tackle the riots, why should he apologize when he wasn't the perpetrator and he has already been given a clean chit by the court? Despite having a history of enmity, in times of humanitarian crises both India and Pakistan have offered humanitarian aid to each other however 2 neighbouring states refuse to send aid in the form of law enforcement when Gujarat was burning with riots and no one bats an eye.
In perfect display of your bias and selective secularism you failed to mention why Congress is silent on its own cadres linked to the Godhra Carnage. 140 litres of petrol was stocked from before in a pre-planned conspiracy to torch a train, which resulted in 58 Hindus being burnt alive. As per a 2003 report, Mahmood Asad Madani, JUH (Jamiat Ulama-i-Hind) general secretary told The Times of India: "We wrote letters to Congress president Sonia Gandhi, gave a list of Congress leaders involved in the riots, asked her to take action against them but to no avail." According to the report, on April 29, 2002, the JUH received a list of 25 Congress leaders from its Gujarat chapter, which was promptly forwarded to her. Shockingly a former Congress minister, a sitting MLA and a former MP were included in this list. On August 20, 2002, Madani reminded Gandhi, "Similarly our appeal forwarded to you in respect of involvement of Congress MLAs, corporators and workers in Gujarat carnage along with the list of culpable names remains disregarded." Almost in a Nero like fashion, when TOI contacted Ambika Soni (then in-charge of Gandhi's office), she said she was not aware of the correspondence. Ahmed Patel refused to comment at the time when asked on the matter. (Ramachandran, 2003)
Aatish Taseer writes "in 1992 had destroyed a 16th century mosque, said to stand at the birthplace of the Hindu epic hero Ram". I don't know whether to label this as bigotry, Hinduphobia or just plain lazy research. What do you mean by "said to stand", in 2003, in a report submitted to the Allahbad High Court, the Archaeological Survey of India had said that it found evidence of a pre-existing large structure similar to Hindu temple beneath the Babri Masjid. (Sharma, 2014) Also referring to Ram as 'Hindu epic hero' is plain insensitive, considering that multiple Hindus religious texts categorically state Ram is the Supreme Personality of Godhead incarnate and millions of Hindus worship him as God personified. A similar statement made for any Abrahamic faith would definitely be labelled as bigotry and one would expect the same standards apply to all religions and faiths.
Aatish Taseer complains about Hindus who call New York Times "New Yuck Times" and writes "they feel their culture and religion has been demeaned; they entertain fantasies of "Hinduphobia". This to me is sheer bigotry. Anyone who denies the existence of Islamophobia, anti-semitism, Hinduphobia etc are most definitely bigots. Certainly one can debate on a case by case basis whether a particular action/statement/incident was Islamophobic/Hinduphobic or not however to deny its very existence and dismiss it as "fantasises of Hinduphobia" is bothersome. Exactly how Hinduphobic New York Times can be is displayed in this article (https://www.huffpost.com/entry/how-the-nyt-masks-hinduph_b_5608266), which talks about the story where NYT conflated India's open defecation problem with Hinduism. This is not a one-off offence, it seems racism, anti-Semitism and Hinduphobia are institutionalized at NYT. NYT rather than congratulating India for its Mangalyaan success chose to mock Indians in a racist, Hinduphobic cartoon and later apologized. Very recently NYT also published a cartoon wherein the Israeli PM was depicted as a dog whose collar was held by Trump, again it later apologized for it. I choke with laughter whenever NYT publishes anything which complains about white supremacy, and being an unapologetic, devout Hindu I will most certainly refer to NYT as New Yuck Times. Established news media outlets such as the NYT and Washington Post were amongst the many culpable who drummed up the frenzy about 'weapons of mass destruction' and the result was that half million Iraqis lost their lives, not to mention the loss of property and emotional damage caused by the war. As is typical with NYT, it issued a mea culpa for WMD disaster and said they could have been better. Clearly, half million Iraqis die and white western imperialist newspapers think they could have done matter. Only white lives matter for some.
According to your article "cow protection mobs have killed at least 46 people since 2015". According to extensive ground reports done by Swarajya cow related violence is not really a hindu-muslim problem but rather a meat-mafia and law and order related problem. However, Taseer's argument is so pathetic that it can be dismissed plainly with mathematical logic. In a country of 1.3 BN people, 46 people are killed in a span of roughly 4 years. Is this statistically significant enough to claim that there's majoritarian violence? In the Godhra carnage in 1 day 58 Hindus were burnt alive vs 46 people who were killed due to cow related violence in a span of 4 years. I would believe that there's a case for majoritarian violence if the data calculated based on % terms would prove that victims are overwhelmingly from the Muslim community. Purely on the basis of a mathematical argument, if for every 100 humans if 1 is a bigot perpetrator of hate crime then logically speaking the hate crime perpetrators will always be more from the majority community. The only case when this would be alarming is when in % terms there's a trend of perps being from a particular community. Your argument is absolutely specious with no logical/statistical basis. 49 Muslims died in New Zealand in the mosque attack. 49 Muslims die in 1 day in NZ in a hate crimes vs 46 deaths in India due to cow related violence over FOUR YEARS! Also, the population of NZ is miniscule compared to that of India. Truth is India needs better hate crime stats and that would be a valid criticism, rest is just conjecture.
You also make a point lauding Nehru for his scientific temper but obviously omit to mention that he used to go to astrologers & tantriks. An astrologer had also warned Nehru of a Chinese attack coz of which Nehru flew into a rage. Quoting an article from Swarajya, "even J B S Haldane, polymath biologist, who was Marxist in his ideological leanings, was disenchanted by the dominance of bureaucracy and politicians in the scientific establishment in India during Nehru's time, and criticised it." (Neelakandan, 2018) You dismiss Modi based on one comment he made but failed to mention anything related to Mangalyaan, A-SAT, EMISAT etc. Modi also initiated a policy of providing laptops to madarsa students in a bid to modernize Madarsas but clearly that doesn't qualify for 'scientific temper' for you.
You go on talking about all the controversial statements made by BJP leaders but carefully omit the statement of Owaisi who called for a genocide of Hindus in 15 mins. That statement still rankles millions of Hindus and India is such a tolerant country that he still moves about freely. You also omit to mention the appalling statement made by Sam Pitroda "hua to hua" with respect to the 1984, Sikh genocide.
You mention, "Modi's record on women's issues is spotty." Really, I don't understand why our secular government till now never banned triple talaq when even a country not particularly known for women empowerment such as Saudi Arabia has banned it. In 2018, Union minister for minority affairs Mukhtar Abbas Naqvi confirmed that the Haj subsidy will be withdrawn and instead the same money will be used for women empowerment and welfare of girls from minority communities. The government said the decision is part of its agenda of empowering minorities without appeasement. That in a secular democracy, we have a government which aims to end appeasement should be lauded precisely by those who claim to be secular but instead it is criticized. 6 women are in cabinet as compared to 4 during UPA. Defence & Ministry of External Affairs are both run by women. 15 schemes have been launched by the government specifically for women empowerment, most of which focus on providing jobs, skills, education to women and ensuring their safety.
"Amit Shah, speaks of women as having the status of deities, ever the refuge of the religious chauvinist who is only too happy to revere women into silence." So now you have a problem with deification of women? This is entirely baffling and veers into the territory of Hinduphobia again. Hindus worship female goddesses of knowledge, goddess of wealth and also the fierce goddess Kali whose anger could have destroyed the world and Shiva had to stop her by laying down at her feet to snap her out of her destruction spree. This gesture to me was always something that symbolized deep respect for women because here we don't see Shiva ordering her or even requesting her but just lying down at her feet in loving surrender. None of our goddesses are silent and it is unfathomable to me as to how deification of women could ever be considered an insult, especially with regard to Hinduism.
"What Modi cannot–or will not–do is tell India the hard truth that if she wishes to be a great power, and not a Hindu theocracy, the medieval Indian past, mired in superstition and magic, must go under." This proves exactly how DERACINATED you are. To equate the entire history of Indian culture with medieval times and superstition is a sign of your own internalized racism or ignorance of our glorious past. Let me give you just a few examples of what Hindu nationalists are proud of. The Kerala School of Mathematics identified the 'infinite series' – one of the basic components of calculus, 250 years before Newton. According to Dr George Gheverghese Joseph from The University of Manchester, there is strong circumstantial evidence that the Indians passed on their discoveries to mathematically knowledgeable Jesuit missionaries who visited India during the fifteenth century. In 600 BCE, literally 2500 year ago, ancient Indian physician Sushruta performed nose surgeries & skin grafts as detailed by the Columbia University in its section on history of medicine.
Thomas Sankara said "The greatest difficulty we have faced is the neocolonial spirit that exists in this country. We were colonized by a country, France that left us with certain habits. For us, being successful in life, being happy, meant trying to live as they do in France, like the richest of French." In a similar vein, success for imperialist elites like Aatish Taseer might be to live like the richest American/European however it will never be what success means for us in India. We worship Rām, although Ravana's Lanka had all the material wealth and was literally built of gold. Rām signifies family values, egalitarianism (Kevat and Shabari incident), compassion, valour, noblesse oblige, spirituality (discourses with various Saints) etc. The name "Bhagavan" (Hindu word for God) means the one who is full of all 6 opulences (bhaga), i.e., fame, beauty, wealth, knowledge, strength and sixth and most importantly renunciation. Renunciation is seen as a very important trait in India. All values which vapid Western materialism can never replace. Mukesh Ambani bailed out his brother and Ra_bies (twitter handle) had drawn a parallel to how Munshi Premchand's stories illustrated these same family values. India will have its own values, its own definition of success, and its own narrative. We won't ape the West.
Indira Gandhi may have forcibly inserted "secularism" in our Constitution but it will never be a part of Indian culture because Indian culture is PLURALISTIC just like all Indic religions. Secular France bans burqa and secular Italy bans Sikhs from carrying Kirpans. India respects all religions and that inherent pluralism is part of our culture. The same West which is so "Enlightened" persecuted Galileo, Socrates etc and went on with Witch trials and Spanish Inquisition & what not. Hindus can be atheists too like the followers of Carvaka philosophy. Hinduism never persecuted homosexuality, atheism etc. And our greatest texts like Srimad Bhagvatam are thousands of pages of questions and answers sessions discussing rationally and logically doctrines of theism. Very different from book based religions that demand believers and expect blind faith as compared to a culture which encourages curiosity - Brahma Jignasa, is supposed to be the foundation of every spiritual journey. Cultures which have their foundations in Manichaen type dualistic doctrines of Abrahamic faiths will always find it difficult to grasp the beauty of non-dualism.
Suffice to say, INDIA WILL WRITE IT'S OWN DESTINY, AND NOT THE WEST.
References
Iyer, A. (n.d.). Guess who India's largest landowners are. Retrieved from Moneycontrol: https://www.moneycontrol.com/news/business/personal-finance/guess-who-indias-largest-landowners-are-1129773.html
Jagannathan, R. (2017, August 29). Fence that eats the crop: Government running Hindu temples is another anomaly India's selective secularism fosters. Retrieved from Times Of India: https://timesofindia.indiatimes.com/blogs/toi-edit-page/fence-that-eats-the-crop-government-running-hindu-temples-is-another-anomaly-indias-selective-secularism-fosters/
Naqvi, S. (2009, September 21). Allah's Left the Building. Retrieved from Outlook: https://www.outlookindia.com/magazine/story/allahs-left-the-building/261789
Neelakandan, A. (2018, April 24). Nehru-Modi: A Comparison of Scientific Legacies. Retrieved from Swarajya: https://swarajyamag.com/ideas/nehru-modi-a-comparison-of-scientific-legacy
PTI. (2019, May 9). Instructions to kill Sikhs came from Rajiv Gandhi's office: HS Phoolka. Retrieved from DNA: https://www.dnaindia.com/india/photo-gallery-instructions-to-kill-sikhs-came-from-rajiv-gandhi-s-office-hs-phoolka-2747559
Ramachandran, R. (2003, August 9). Cong silent on cadres linked to Guj riots. Retrieved from The Times of India: https://timesofindia.indiatimes.com/india/Cong-silent-on-cadres-linked-to-Guj-riots/articleshow/122796.cms?from=mdr
Sharma, S. (2014, January 4). Financial Express. Retrieved from Ayodhya dispute: Will ASI findings play a role in Ram Janmabhoomi-Babri Masjid title suit?: https://www.financialexpress.com/india-news/ayodhya-dispute-will-asi-findings-play-a-role-in-ram-janmabhoomi-babri-masjid-title-suit/1432663/
Singh, R. (2014, March 30). The real villains of Gujarat 2002. Retrieved from The Pioneer: https://www.dailypioneer.com/2014/columnists/the-real-villains-of-gujarat-2002.html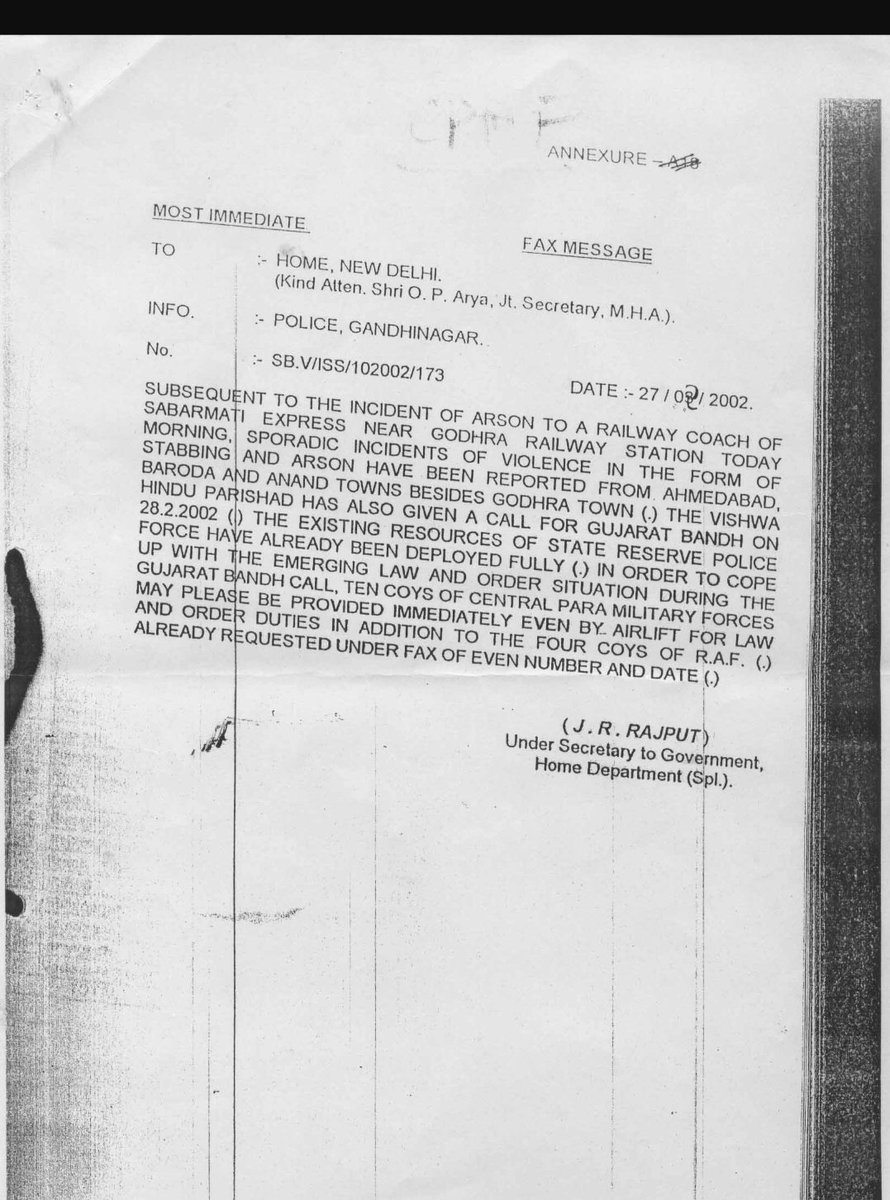 Disclaimer: The opinions expressed within this article are the personal opinions of the author. MyIndMakers is not responsible for the accuracy, completeness, suitability, or validity of any information on this article. All information is provided on an as-is basis. The information, facts or opinions appearing in the article do not reflect the views of MyindMakers and it does not assume any responsibility or liability for the same.
Comments