The Second Houston India Conference: From India's Economic Story to US India relations and more
The energy city of Houston with huge Indian-American population is fast becoming hub for many India related activities. The second edition of the Houston India conference saw some fascinating debates on economics, foreign policy, social affairs and many more issues.

The event was organized by the Consulate General of India in Houston Anupam Ray in conjunction with various other Houston based organizations. Consul General Anupam Ray visualized this event last year and this year the conference has only grown bigger and better. Co-founder of MyIndMakers, Sunanda Vashisht moderated all the panels in the conference.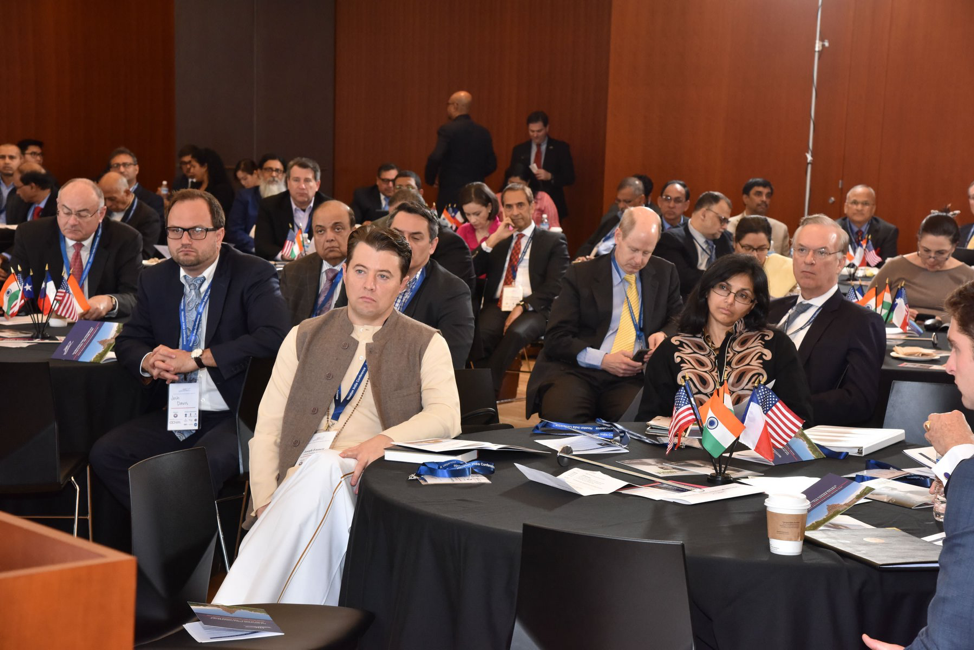 Brian McLaughlin from McDermott who was invited to speak first talked about energy cooperation, changing energy demands. He mentioned how natural gas would be the next big thing and how the demand will increase by 2% per year for the next 15 years.

He talked about how India is important and their partnership with reliance KG-D6 and ONGC Vashishta

The panel discussions started after this speech.

Vikram Singh Mehta from Brookings India said that India is a land of contradictions and counter factuals.
He listed a few binaries in India which were prevalent: Society vs state- young society vs cautious state
Regulation vs market , states vs center Hardware and software of politics.. hardware is elections and software is political parties and dynasties

The major issues with Economics according to him was credit and he emphasized why India needs to invest more in health education and gender participation.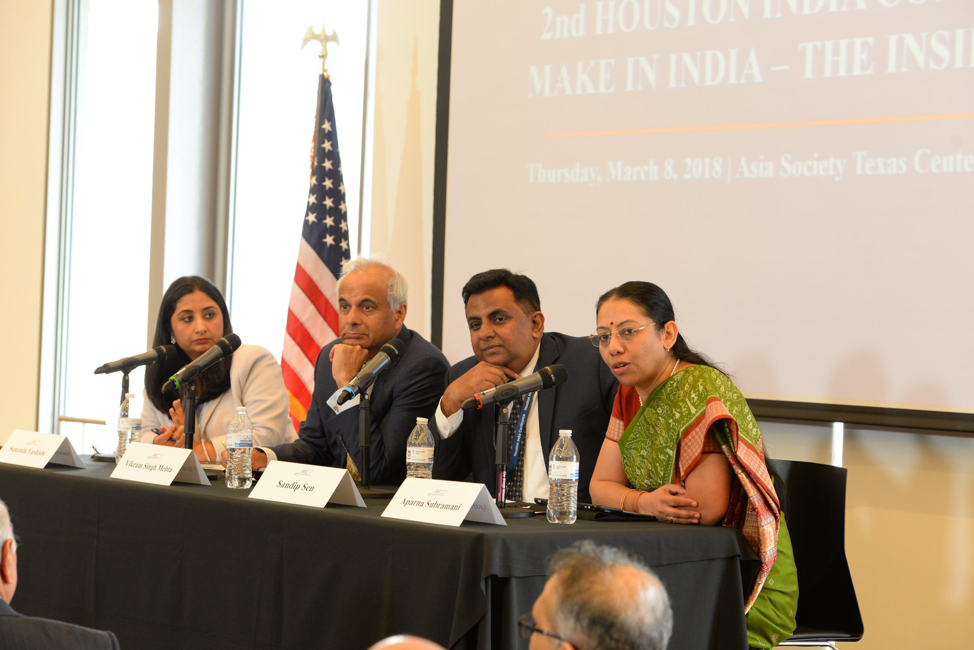 Aparna Subramani from the World Bank talked about ease of doing business in India and how it had significantly improved under the current regime. She mentioned the JAM trilogy of the Modi government and said that financial and digital inclusion were the driving forces behind the government of India's increased success and it was slowly but surely making India more investment friendly.

Sandip Sen from AEGIS talked about Public investment and the investment of the government in infrastructure and about projects like Bharatmala. He said that infrastructure investment opportunities have increased. He expanded on the fruits of JAM and how Uday and Power Scheme had revolutionized rural India

This was followed by a Presentation by NSDC about Skill Development in India

The Second Panel comprised of Ambassador David Mulford, Nisha Biswal from the USIBC and senior journalist Bobby Ghosh.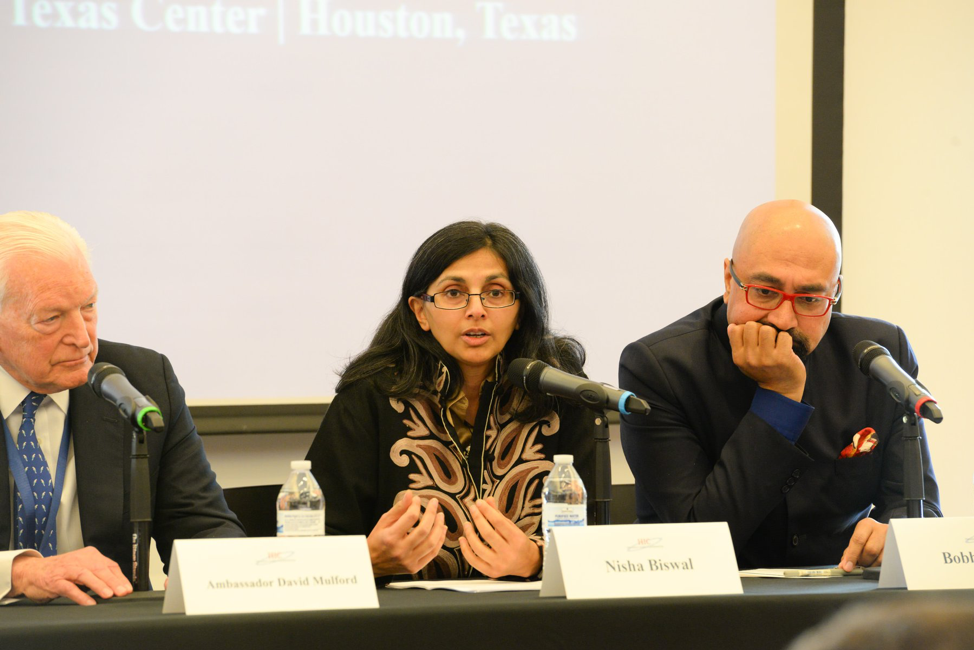 Ambassador Mulford repeatedly emphasized how India and US are natural allies and talked about his experience of how the difficult civil nuclear deal was negotiated. He talked about USA and India having started intelligence sharing only after 26/11 attacks. He expressed relief that the de-hyphenation of India Pakistan had happened and why US needs to take a strong position against Pakistan.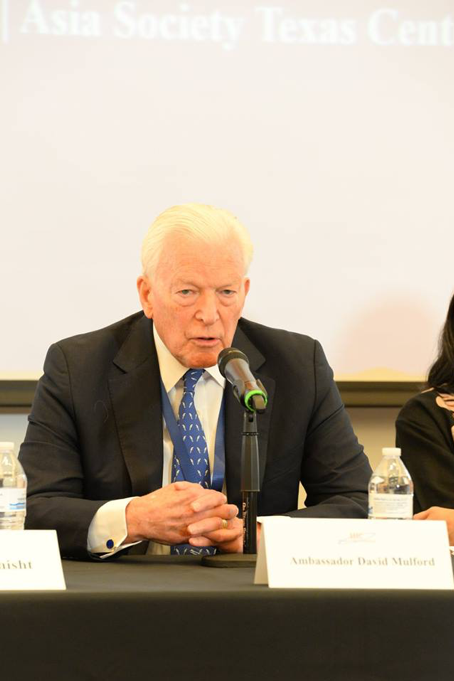 Nisha Biswal spoke about the Indo Pacific trade and India and the US coming together to like-minded democracies like Japan, Australia and increasing trade and creating more opportunities.

Bobby Ghosh talked about India's soft power and how that had changed the perception of Indians in US. What started with the IT Revolution has only changed for the better with TV shows, films and has resulted in India and US coming closer.

This was followed by a presentation by Jospeh Emmett on Vedanta and Indian way of thinking and approaching life.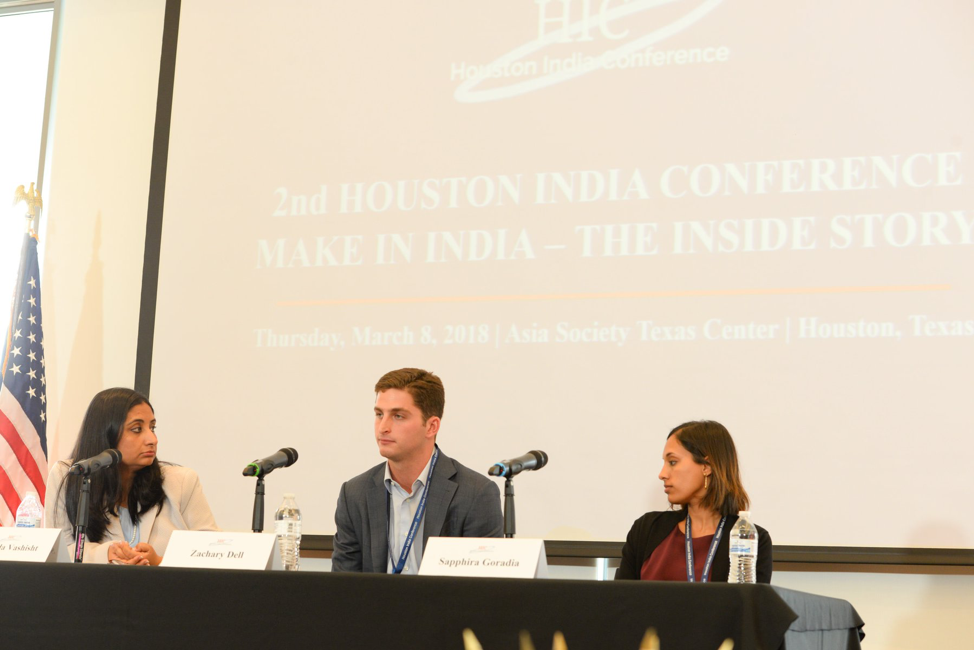 The last panel was about social investment in India where Zachary Dell, a Young student, talked about his innovative idea that will improve sanitation in India and Sapphira Goradia talked about her initiative with Pratham, Project ECHO and the challenges they face in India and how more Indians need to invest in such ideas. Speaking with a lot of confidence and optimism Dell and Goradia managed to end the day with high optimism.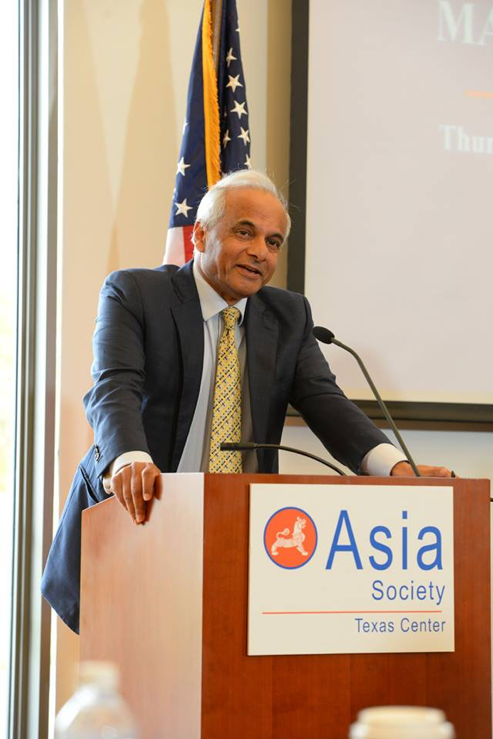 The conference ended with a spectacular key note address by Vikram Singh Mehta who summarized the India Story and why India is power that can neither be stopped nor can it be suppressed.
Houston India Conference is will be back with its 3rd edition in 2019.
Disclaimer: The opinions expressed within this article are the personal opinions of the author. MyIndMakers is not responsible for the accuracy, completeness, suitability, or validity of any information on this article. All information is provided on an as-is basis. The information, facts or opinions appearing in the article do not reflect the views of MyindMakers and it does not assume any responsibility or liability for the same.
Comments