"Feminine force is that inner strength, that power,that will to face down any negative circumstances in life and defeat them." -Georgette Mosbacher
Even without a day being set aside to celebrate Women's life, there is much being done to empower women at the government, socio-political, economic, and educational levels. It is true their representation in some of these areas less in number but to say they need empowerment is in fact negating their intrinsic strength and push them into the victimhood mode, which was perhaps the most significant reason why even a powerful, well qualified, deserving figure like Mrs. Hillary Clinton lost in her bid to get the most powerful office in the world, the presidency of the united States of America.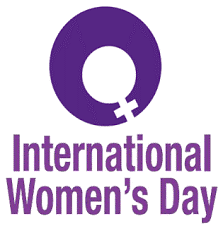 First a few scientific facts must be outlined.
The girl child and women are stronger and fare better physically from fetus to funeral. Survival rate of male fetus is 16% less than the female fetus, as even though there 125 male conception to 100 females, the ratio at birth is 105 to 100 (boys:girls). Furthermore, in 0-9 year range, mortality rate for boys is over 20% higher than those for girls (Mortality in Children Aged 0-9 Years: A Nationwide Cohort Study from Three Nordic Countries, Plos One, January 8, 2016). Finally, women live on average about 5 years longer than men. How all this makes them weaker than men? Nevertheless, this narrative has been propagated and continues to be propagated, and has in fact made women weaker mentally, which cannot be good for any society.
Speaking of the mental power, women are right brain dominating individuals, whereas men are generally left brain dominated persons. Right brain performs intuitive functions such as art, literature, music, etc. whereas left brain is more analytical and performs math, language, technology type of operations. Right brain is believed to operate faster due to its parallel processing, and provides women with intuitive power much better than men.
In a research study, scientists found women's brain is more resilient – "Women are able to carry higher levels of genetic defects without getting brain development disorders such as autism, supporting the possibility of a 'female protective effect', according to the study as per a news in Australian Broadcasting News (February 28, 2014).The study published in The American Journal of Human Genetics gives clues as to why fifty per cent more males typically have an intellectual disability than females, and why boys are four times more likely to have autism than girls.
Now a few points about women empowerment in the Indian context are as follows.
Traditionally, women in India under ideal conditions have high place in the society – Durga, Saraswati, and Laxmi. With all those superior physical and mental power outlined above, there is perhaps no doubt left why women are referred to as the Shakti or power! Even 30-40 years ago, at least in eastern UP, girl names had Devi (divine) added as a suffix. It reflected what society perceived and professed for women's high place. Kanya puja is still common throughout the country.
The above two points reflect that women in general reflect the sattvic thoughts and action. And society prospers when that sanctity is maintained.
Manusmriti states that yatra nariyasya pujyante ramante tatra devta. This is wrongly translated as - where women are worshipped that becomes god's abode. The real translation would be that where women raise themselves to the level of being worshipped, gods make that place as their abode. The onus here is on the innate strength of women to raise their level with their knowledge, practice, management, and caring of the society.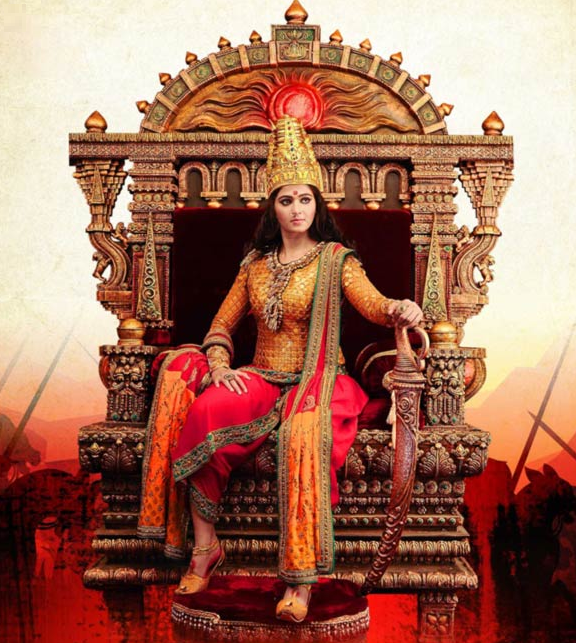 From- http://www.rediff.com/movies/report/first-look-rani-rudramma-devi-indias-first-3d-historical-stereoscopic-film/20131119.htm
Wife in India is known as dharampatni, which is an apabhransa of dharampathini, meaning the one who shows the path of dharma to her husband. In a recent study, it has been found that women possess better navigational ability than men, something metaphorically entitles them to give better directions. The husband is known as pati, which means honor. A husband must be an honor to the wife, meaning she should marry only honorable man, and one who does this is considered as srimati or the one with higher wisdom.
Many times modern feminists and intellectuals comment that Indian women are oppressed as they get to eat last. But consider this, those who are generous like mothers secrete a hormone called oxytocin which keeps them happier and long living. It is heavily secreted when they nurse their babies. Being generous is in women's nature, and so its benefits to them. Perhaps men can also benefit from practicing generosity.
Females are the artists who create this world, but now realize how well females of at least the evolved species like the puffer fish can teach or make the males learn to create masterpieces! Modern human females have mastery of art no doubt with their artistic right brain superiority, still are primitive in teaching males much as they go easily out for chocolate, liberal sloganeering, cheap celebrations, and skimpy fashion. Thanks to their motherhood which reminds them of their art of teaching, which does inspire their children to become a masterpiece called this world."
Thus, one must realize that women are naturally empowered, and have been accepted in Indian society as such, but it is a hard work to maintain the empowered state. They need to realize both their empowered state and the cost to maintain it. It is unlikely to come from government or modern feminist movement, which are based on control and ego. Self-realization of one's inner and innate power builds confidence, the most needed commodity for success for anyone.
Happy Women's Day!!
Disclaimer: The opinions expressed within this article are the personal opinions of the author. MyIndMakers is not responsible for the accuracy, completeness, suitability, or validity of any information on this article. All information is provided on an as-is basis. The information, facts or opinions appearing in the article do not reflect the views of MyindMakers and it does not assume any responsibility or liability for the same.
Comments