Conservatoire Carnatique de Paris (Carnatic Conservatory of Paris, CCParis) celebrated its 6th edition of Paris Tyagaraja Aradhana (PTA) on 21st May 2023, Sunday at the Mairie de XVIeme arrondissement (Townhall of the 16th district) in Paris. The event was conducted under the high patronage of the Embassy of India in France.
Ms. Samia Badat Karam, Elected member of the Mairie (Town), Ms.Pujya Priyadarshini, Second Secretary (PIC) – Embassy of India in France, Mr. Arthur Thomassin, Director of Jean Weiner Conservatory, Bobigny and Ms. Sowmyalakshmi Rasika, Directrice of Maison de l'Inde inaugurated the function with the lighting of the lamp. This event was possible with the support of Mayor Mr. Francis Szpiner.
The festival commenced with the traditional Pillari Geetegalu followed by Tyagaraja Pancharatna Kritis. Violinists, Veena players, and percussionists ably supported the vocal rendition, to the audience's delight.
The afternoon session, which saw performances from tiny tots of Age 5 to legends of 72, was opened to all artists- keeping up the spirit of Tyagraja Aradhana where all the artists come together, breaking down all barriers. This session saw vocal, instrumental (Veena, Violin, Flute, and percussion like mridangam and Konnakkol), and Bharatanatyam performances.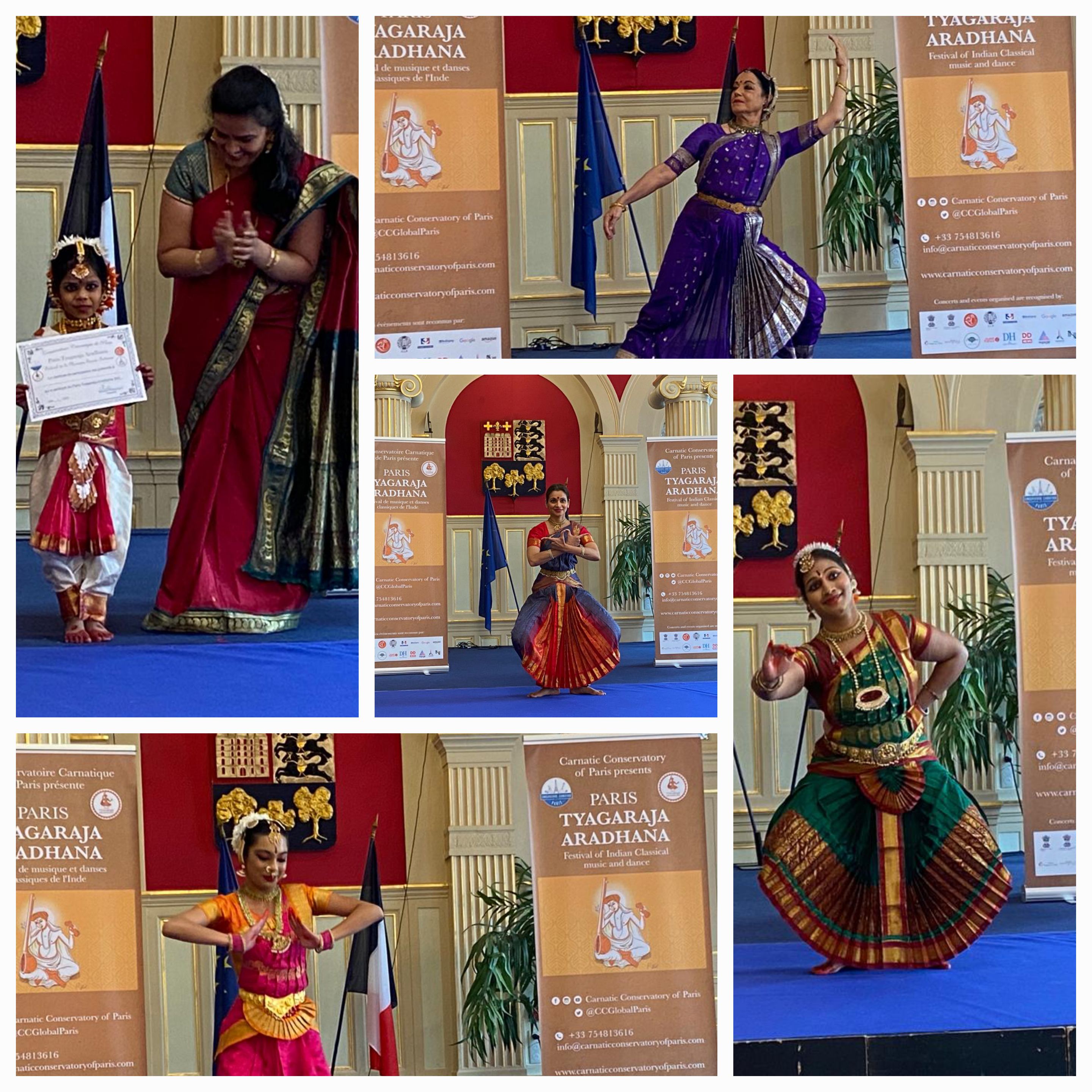 Overall more than 80 artists and close to 400 people attended the festival, making it clearly one of the biggest gatherings of Carnatic Musicians and dancers in the whole of Europe. It was a blessed day for the Indian culture, showcasing its talent in the city of lights, Paris! This is one of the marquee events and must attend the festival for every music and dance enthusiast across Europe and the world.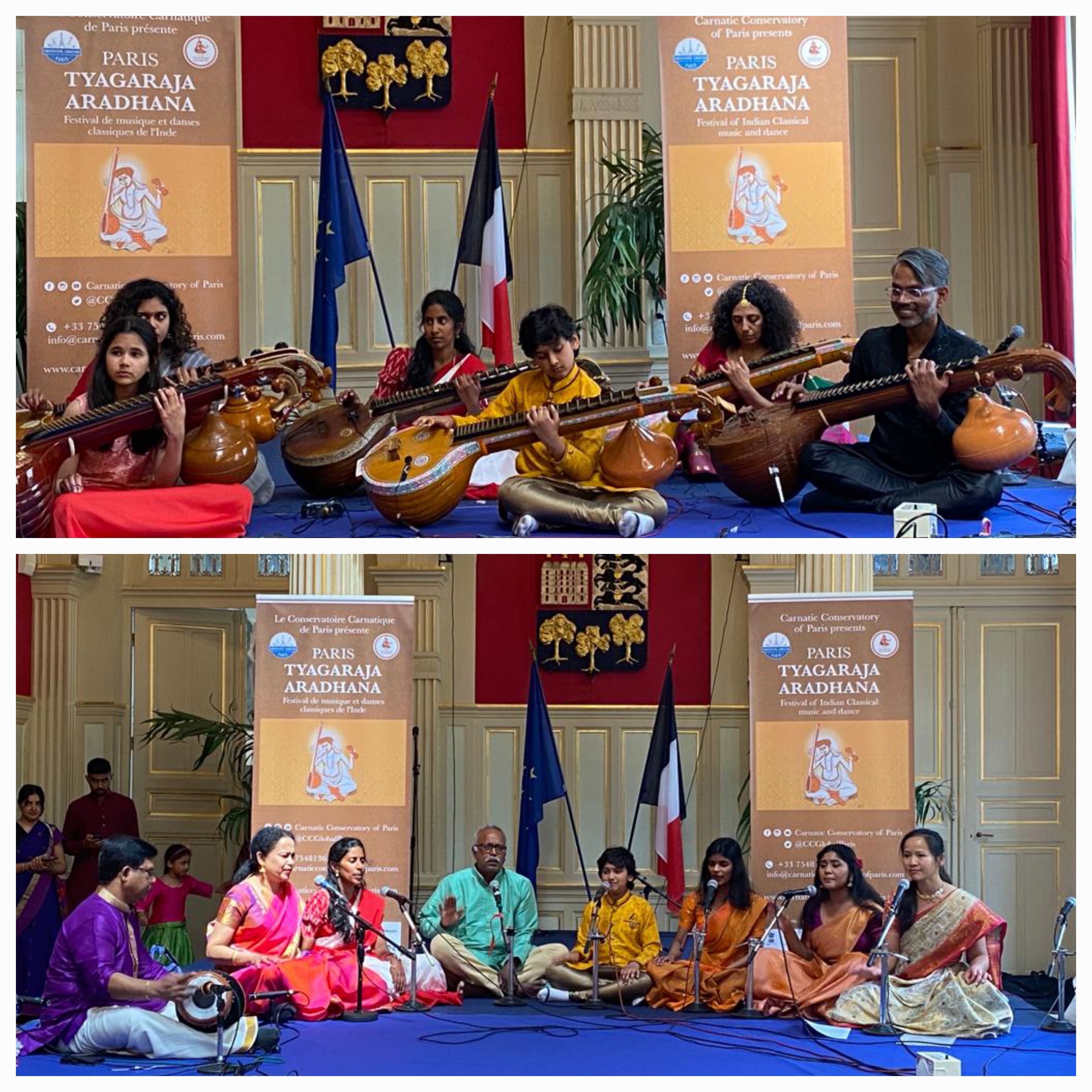 Carnatic Conservatory of Paris' - or 'Conservatoire Carnatique de Paris', CCParis- in short, situated in the heart of Paris, is founded by Bhavana Pradyumna & Pradyumna Kandadai.
Different events organised by CCParis, under the high Patronage of the Embassy of India in France, are Paris Tyagaraja Aradhana, Nritya Naada, Mythri Mes Amis, and Sanatana. CCParis curated the event Sanatana and conducted a 3-day conference, Naalandaa under the high patronage of PDI UNESCO.
CCParis offers offline and online Carnatic vocal and veena classes, collaborates with different Universities across the globe to promote Carnatic Music, publishes books, and produces doodle videos of Bhagavad-Gita & Amarakosha, which are released weekly, on their YouTube channel Carnatic Conservatory of Paris.
CCParis is growing organically with the right spirit to promote Indian culture, thus promoting Unity while celebrating diversity.
All the images provided by the author.
Comments