New study on hydroxychloroquine backs the drug's effectiveness in treating Covid19 patients
In news
07:09 PM, Jun 10, 2021
In a study published in the Journal of The Association of Physicians of India (JAPI) last week, Hydroxychloroquine, the drug used in the treatment of malaria, has been found effective in the treatment of Covid-19 patients.
According to the study, hydroxychloroquine, popularly known as HCQ, could prevent SARS-CoV-2 infection in varying degrees depending on the dosage administered.
The highest prevention rate of 72 per cent was found among those given hydroxychloroquine over six weeks or a longer duration.
The study stated, "When adjusted for other risk factors, HCQ dose as per government recommendations, 2-3, 4-5, 6 or more weeks reduced the probability of Covid positivity by 34 per cent, 48 per cent and 72 per cent."
The study was conducted last year when HCQ was still part of the Union health ministry's recommendation in treatment protocol for Covid-19.
However, in recent developments, Union health ministry on June 6 dropped hydroxychloroquine from the Covid-19 treatment protocol.
In the guidelines released on Sunday by the directorate of health services, hydroxychloroquine, ivermectin and favipiravir find no mention.
According to an India Today report, the government's decision came in consideration of criticism by experts who pointed out a lack of study-based evidence to recommend hydroxychloroquine in Covid-19 cases.
The government's revised guidelines, however, contradicts the recommendations made by the Indian Council of Medical Research as released on May 17.
The ICMR guidelines prescribed the use of hydroxychloroquine in mild cases of Covid-19.
One of the co-authors of the study, Dr Raj Kamal Choudhry said, "In the 1985-86 edition of Harrison's Principles of Internal Medicine [a highly recommended book for students studying medicine in medical colleges], Dr Fauci wrote that HCQ worked an anti-viral agent despite being an anti-malarial drug. There was no Covid-19 back then. HCQ's anti-viral properties were known."
According to another report, the usage of weight-adjusted HCQ and AZM (Azithromycin) appears to be associated with a more than 100% increase in survival, without a clear correlation with ECG abnormalities.
The report further stated that with every log increase in the cumulative dose of HCQ, the mortality rate fell by 1.12 times, such that at 3 g HCQ, survival odds rose by 2.5 times.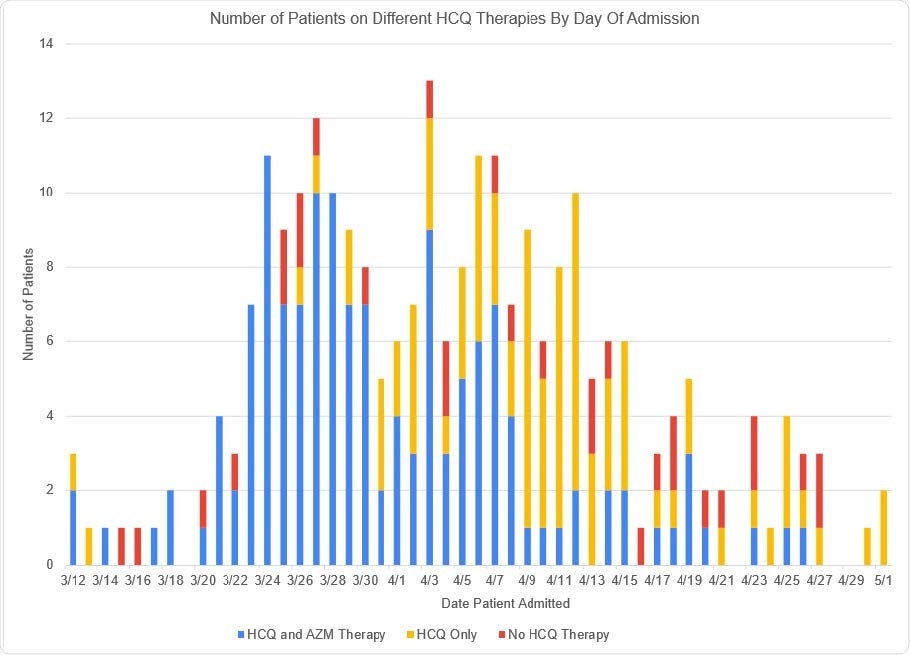 Image courtesy: Twitter
Comments