Lijjat Papad: How a Swadeshi organization has been practicing work from Home for over past 50 years
If you are going to meet a co-founder whose company has a turnover of 1600 crore ($224 million per 2019), provides employment to 45,000 people and who is also the recipient of Padma Shri award, would you have butterflies in your stomach?
Well, I had both butterflies as well as apprehensions regarding whether such a successful person would have time to meet an unknown person like me. However, all my apprehensions were put to rest, when I along with my mom, met the co-founder of the iconic Lijjat Papad (one of the world's largest women's co-operative companies) and winner of Padma Shri award, Jaswantiben Jamnadas Popat.
Jaswanti ben and her daughter in law received us warmly and made me and my mom comfortable. Jaswanti ben resides in a small roughly 300 square feet room in Lohana niwas. Lohana Niwas is a group of 4-5 buildings. It is from Lohana Niwas, a group of seven women (Jaswantiben Jamnadas Popat, Parvatiben Ramdas Thodani, Ujamben Narandas Kundalia, Banuben. N. Tanna, Laguben Amritlal Gokani, Jayaben V. Vithalani, and Diwaliben Lukka) laid the foundation of the Papad business in 1959 which is now recognized as "Shri Mahila Griha Udyog Lijjat Papad" (SMGULP - India's oldest all female co-operative). These seven women reminds of the seven mother goddesses (Sapta-matrikas) from Hindu dharma which represent different shakti's (energies).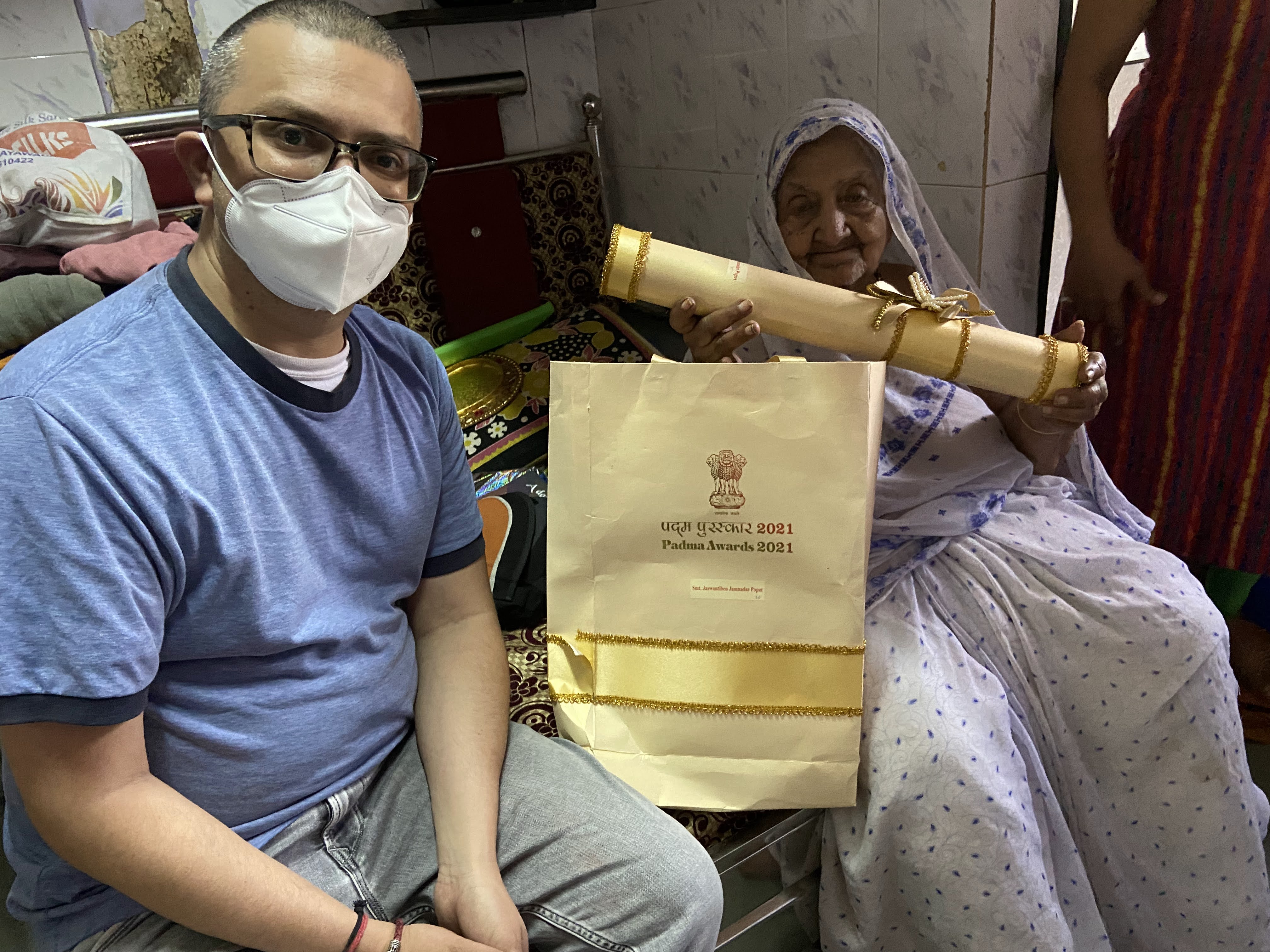 Sri RamaKrishna Paramhans had said "There are two signs of knowledge: first, absence of pride, and second, a peaceful nature." Jaswantiben embodies this and is a living example of the same.
Jaswanti ben is very humble and down to earth. She shared her story and guided me to the Lijjat papad website which has the details with regards to how it all started. I would encourage readers to get more information of the journey of Lijjat papad from the website.
How did the business get its name as Lijjat Papad?
Per my conversation with Jaswanti ben, on the day of the formal start of the organization (sometime in 1959) they took out Janmakshar (Horoscope per Hindu astrology) of the time and letter L was suggested as an auspicious letter to the name of the business. The group debated between various names, finally narrowing down on Lajjat (enjoy) and Lijjat (tasty). Jaswanti ben suggested let's keep Lijjat (Tasty) so that the Izzat (reputation) of the business will increase.
How Lijjat has transformed the lives of countless women?
I also visited the small store situated on the ground floor of Lohana Niwas, where it all had started way back in 1959. I met Chhayaben (currently in charge of the place) who narrated how her mother-in-law used to first work at the store for over 40 years. My Mami (Maternal aunt) who grew up around the same area of Lohana niwas also told me that her mother (who is now 90+ years) worked for several years at the Lijjat papad. They earned money by rolling the Lijjat papads which helped her and her parents to tide over uncertain financial times.
Like her, several thousands of the women working for Lijjat papad roll the papads at home and also take care of their family. Thus, providing them with an option of balancing both family and work.
What was the initial investment for the business?
Many of you would be aware that the seven women founders had borrowed 80 rupees to start the business from Chagganlal Karamsi Parekh. There was also another person - Purshottam Damodar Dattani who mentored them and even sold the papads by carrying them on his shoulders also and even introduced the product to potential buyers.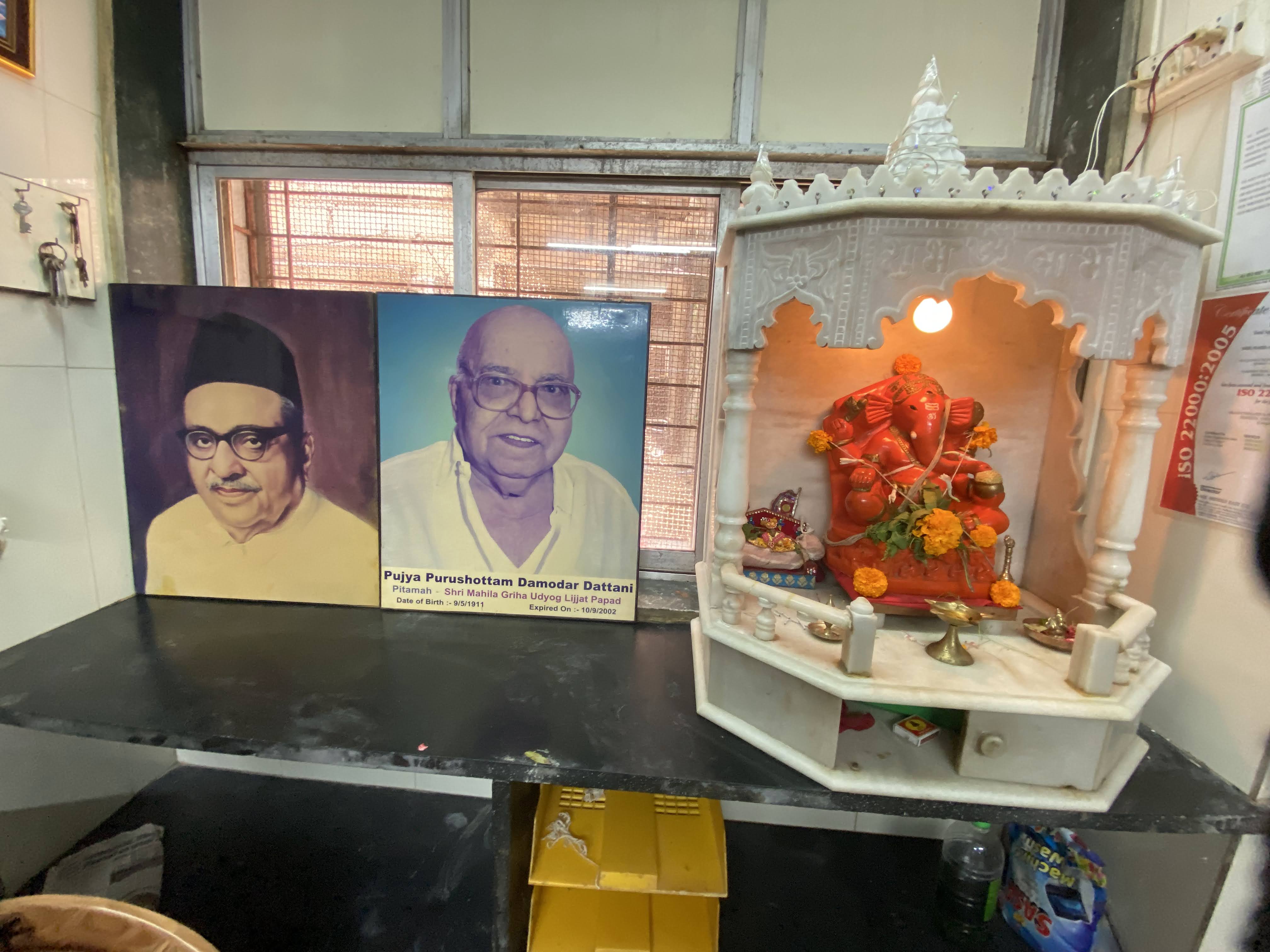 Initial Investors
It's a pleasant coincidence that currently one of the popular products from the Lijjat (SMGULP) stable is a washing detergent called "Sasa" which is priced 80 rupees, an amount used as an original investment to start the cooperative.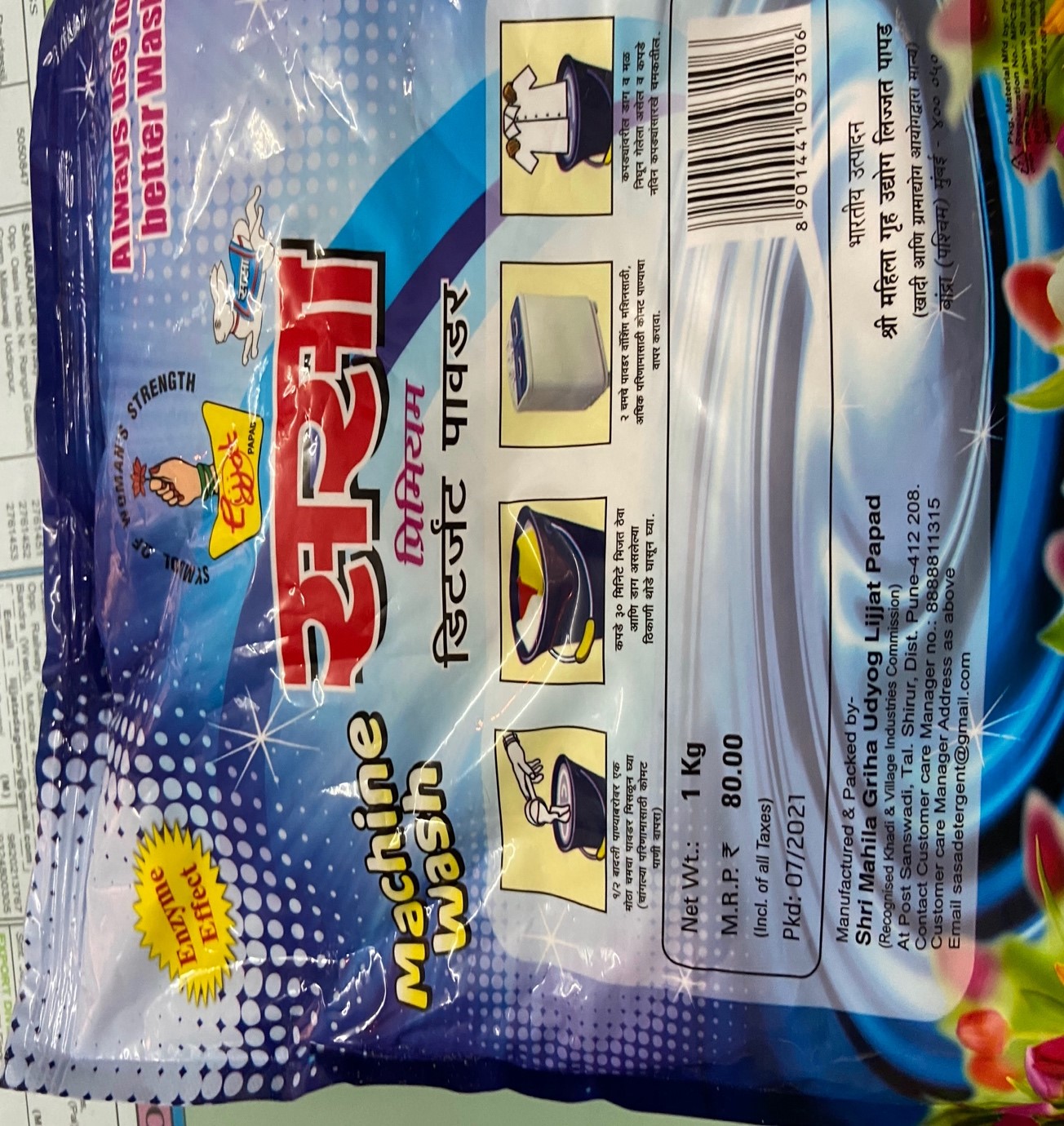 How did the cooperative manage to maintain high standards?
Jaswanti ben told me that she would test any potential women candidate before employing for her attitude and enthusiasm towards the work. Subsequently, the women folk would be imparted with necessary skills through training. Thus, they ensured that the quality of the product is maintained.
How did Lijjat papad empower the women?
The cooperative is truly unique in its organisation. Run by the women, for the women with all of them working together, it has been instrumental in empowering the women. Per Jaswantiben there is no discrimination in hiring women. No questions were asked about their background, except for their knowledge about making Papad. Women who do not know prior expertise in making papads but having the right attitude and eagerness to learn were provided all the training.
Currently, Lijjat papad co-operative provides livelihood to over 45,000 women most of them who work from home.
What is the message of Jaswantiben?
She said, she had started the cooperative with seven others so that women folks can stand up on their feet and earn money which can be helpful to their family. She said women should not shy away from taking up any job and becoming independent.
After meeting Jaswanti ben for ~45 minutes, I felt very motivated and inspired by the Humbleness of Jaswanti ben and it reminded me of the quote.
नमन्ति फलिनो वृक्षा नमन्ति गुणिनो जनाः ।
"Noble and virtuous persons are always humble and are always committed to help others and compares them to a tree bowing down with the weight of its fruits".
Title Image courtesy: BW Business World
Disclaimer: The opinions expressed within this article are the personal opinions of the author. MyIndMakers is not responsible for the accuracy, completeness, suitability, or validity of any information on this article. All information is provided on an as-is basis. The information, facts or opinions appearing in the article do not reflect the views of MyindMakers and it does not assume any responsibility or liability for the same.
Comments