A summary of 2021 Assembly Election in four states and UT of Puducherry
In news
10:19 AM, May 03, 2021
The 2021 Assembly Election results for West Bengal, Assam, Tamil Nadu, Kerala and Puducherry assemblies were declared on Sunday, May 2.
The counting of votes to declare West Bengal, Assam, Tamil Nadu, Kerala and Puducherry election results 2021 started at 8 am. The TMC managed a landslide victory in West Bengal, the same as DMK in Tamil Nadu and Left-led LDF in Kerala. The BJP managed to retain power in Assam and ascertained victory in Puducherry.
The following is the vote-share of the five participant states in the polls (as per the ECI data):
1. Assam:
The BJP-led NDA alliance is set to form the government in Assam for the second time in a row.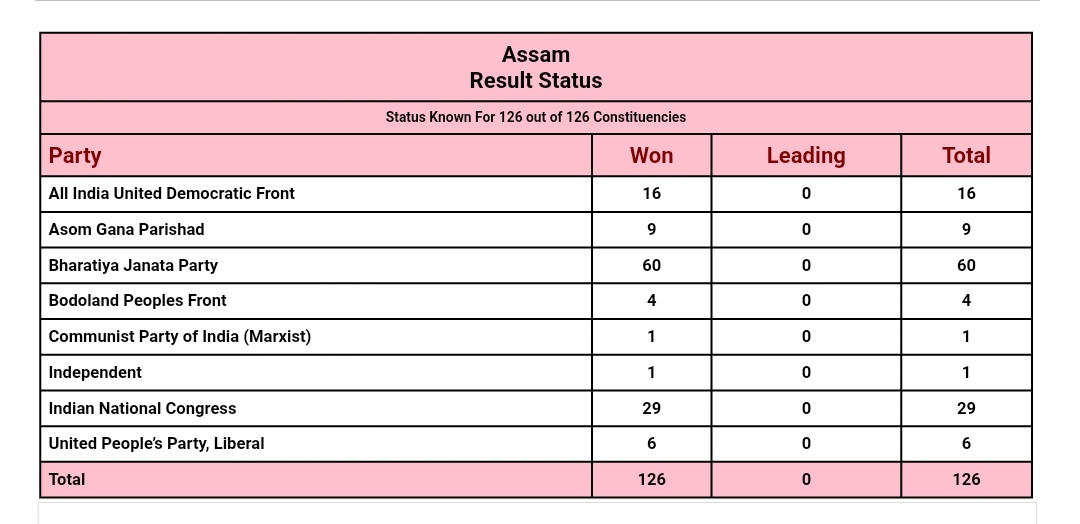 2. Puducherry:
The AINRC-led National Democratic Alliance will ascertain power in the union territory after winning 16 seats in the 30-member assembly. The Congress alliance won nine seats and other parties four.

3. Tamil Nadu:
M K Stalin, the 68-year-old DMK president, is all set to become the Chief Minister for the first time. The DMK-led alliance is ahead in 155 seats, followed by AIADMK in 78 assembly constituencies.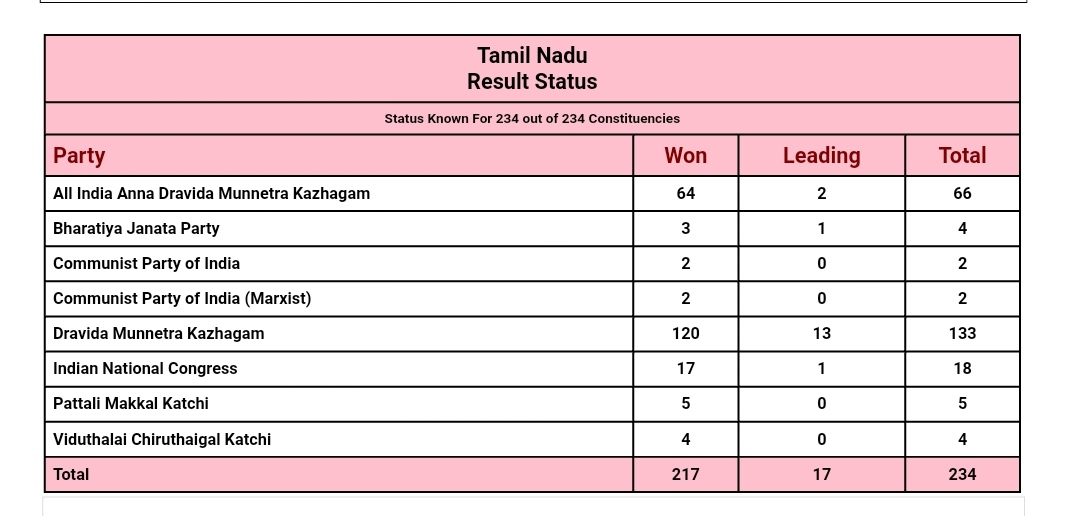 4. West Bengal:
The counting of votes for the 294-seat West Bengal election 2021 is still underway. However, the Mamata Banerjee-led Trinamool Congress (TMC) has already achieved a majority in the West Bengal assembly by winning 196 of the 292 seats. Mamata lost to Suvendu Adhikari after EC retracted its earlier announcement of her win from Nandigram.
5. Kerala:
The Left in Kerala is set to be the first government to get a second term in four decades. Pinarayi Vijayan, the 76-year-old CPI(M) leader, became the third chief minister in Kerala's history to be re-elected and the first to continue in office after completing a full term.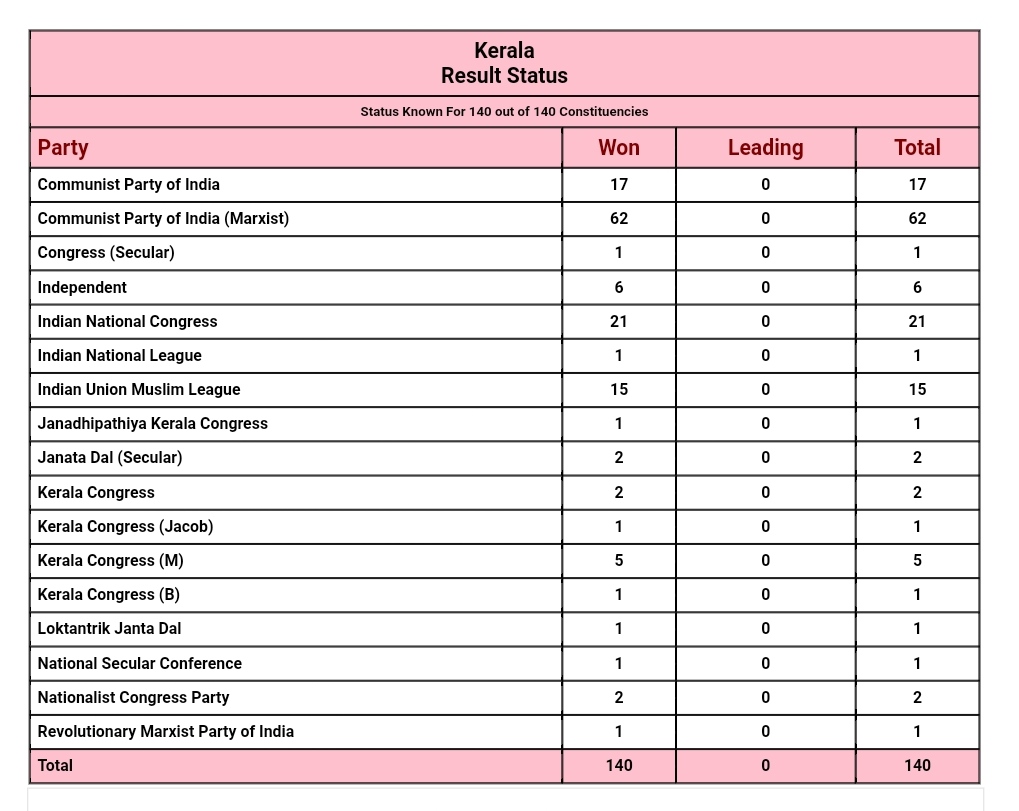 Image courtesy: The Economic Times
Comments