Big Names in Journalism, Films and Comedy named as #MeToo engulfs India
On the anniversary of the 'Me too' Movement that began in United States a year ago, fast spread in India this week with women coming out with their stories of sexual harassment. More and more women gathered courage to tell their stories of harassment by their seniors and colleagues at work places that had traumatized them for years.
Producer and Director Vinta Nanda wrote a gut wrenching piece about how the 'leading man' of her show sexually assaulted her and brutalized her. Vinta Nanda wrote that she found courage after 19 years to share her sordid story. The 'leading man' meanwhile has maintained complete silence and hasn't come out with any statement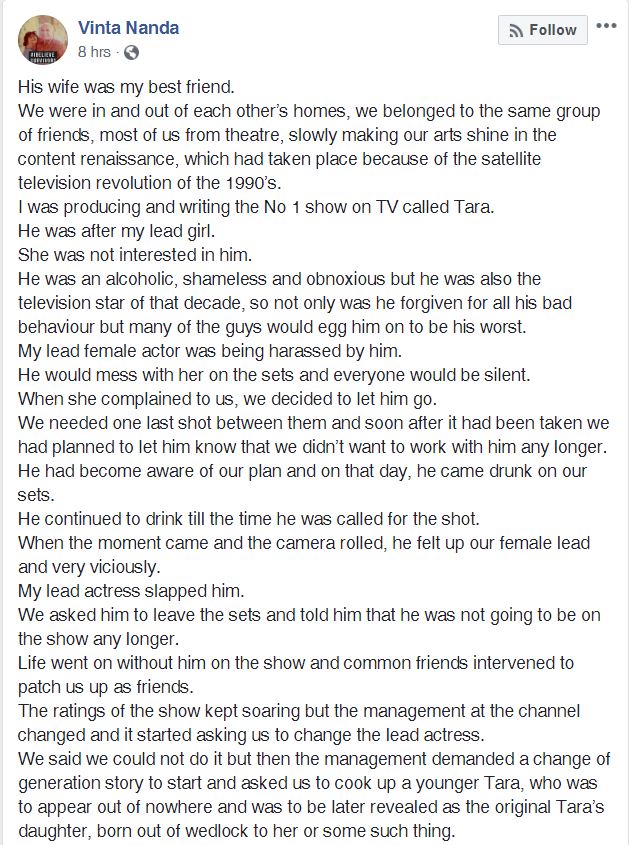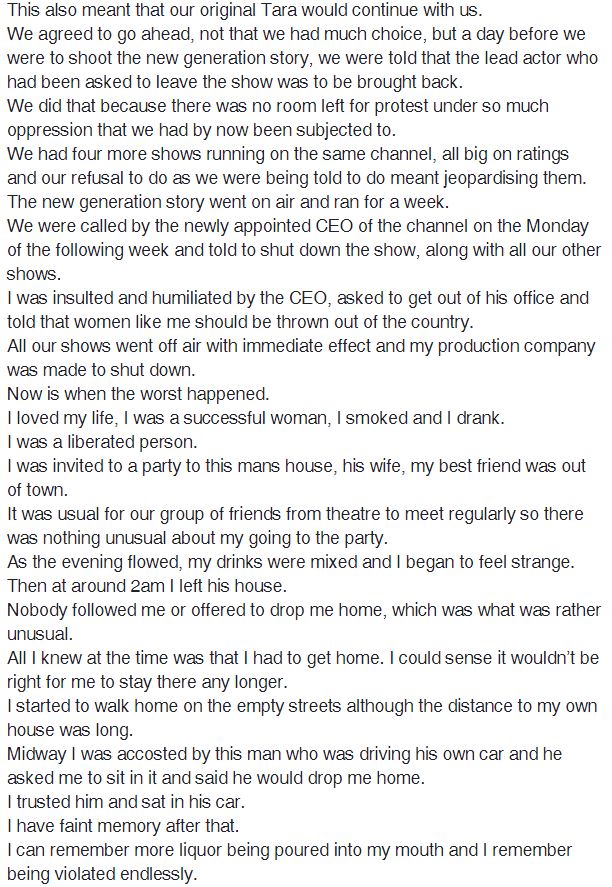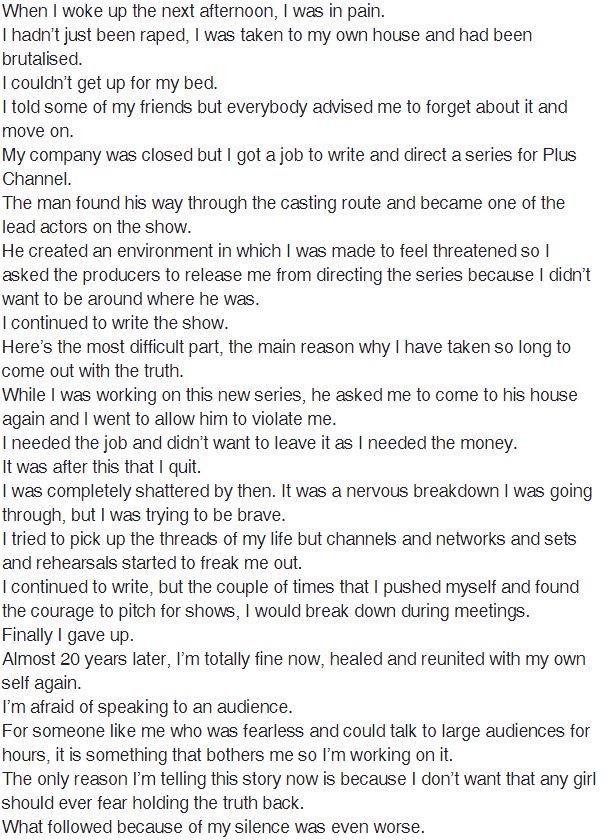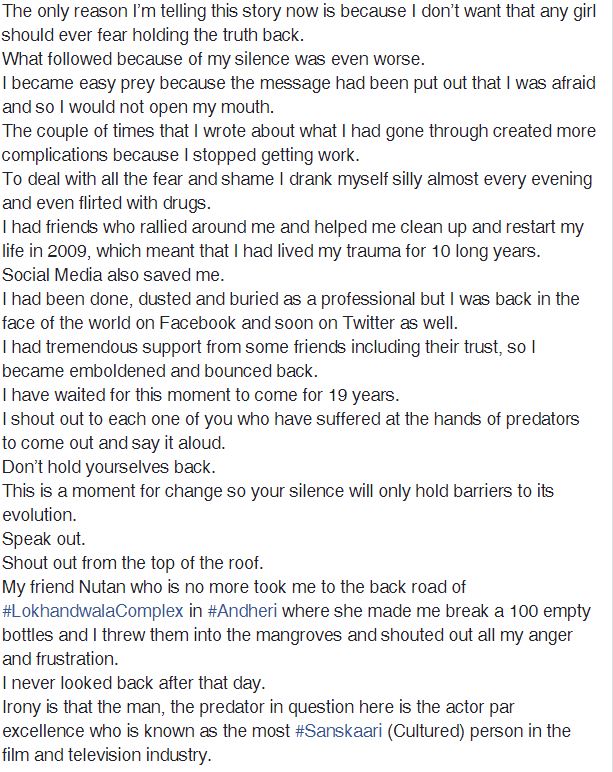 Vikas Bahl who is credited with directing one of India's finest films on Women emancipation, was accused of sexual harassment as well by the assistant on his film set. Kangana Ranaut also lent her voice to the MeToo movement saying that Vikas Bahl had tried to force himself on her as well. Vikas Bahl hasn't spoken but his partners at Phantom films have published half hearted apologies as well as disbanded their company.
https://www.huffingtonpost.in/2018/10/06/queen-director-vikas-bahl-sexually-assaulted-me-phantom-films-did-nothing-survivor-speaks-out_a_23552623/?utm_hp_ref=in-homepage&ncid=tweetlnkinhpmg00000001
https://www.huffingtonpost.in/2018/10/08/vikas-bahl-dropped-from-amazon-s-upcoming-show-after-sexual-assault-allegations-report_a_23553830/?ncid=tweetlnkinhpmg00000001
Journalists like Prashant Jha and many others including former powerful editors were also named. Prashant Jha has since stepped down while we are yet to hear from other names that have been categorically named.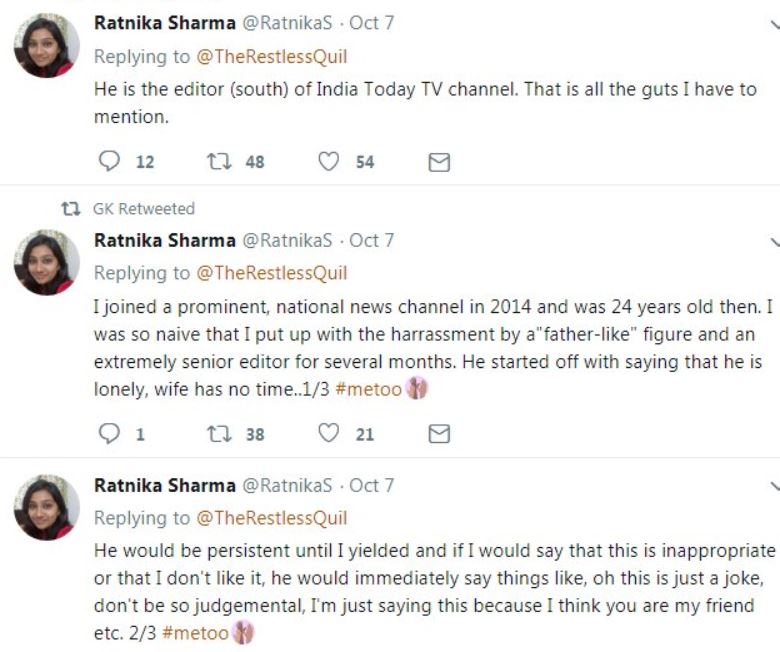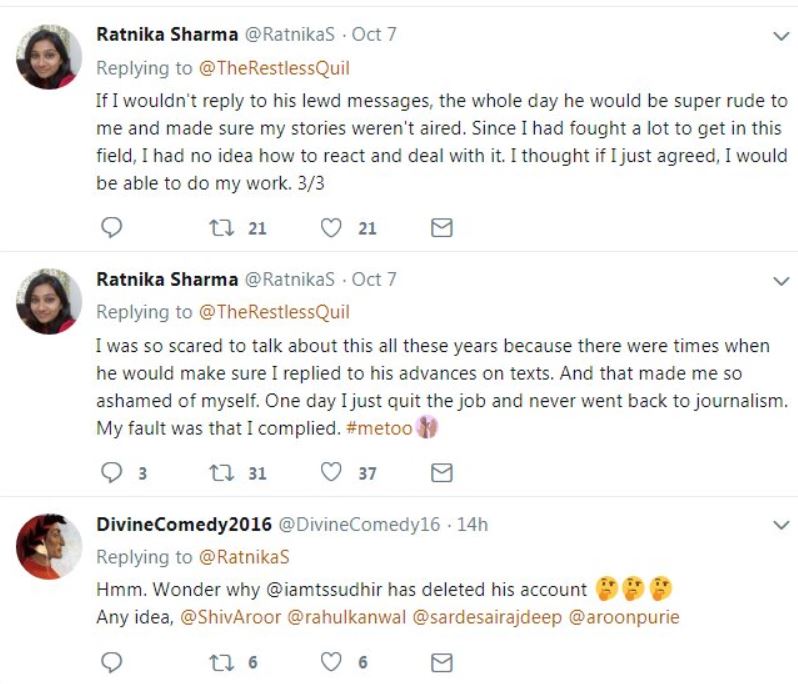 I began this piece with my MJ Akbar story. Never named him because he didn't "do" anything. Lots of women have worse stories about this predator—maybe they'll share. #ulti https://t.co/5jVU5WHHo7

— Priya Ramani (@priyaramani) October 8, 2018
This thread talks about others named and accussed: https://twitter.com/TheRestlessQuil/status/1048051906029998080
It all started with this: https://twitter.com/AGirlOfHerWords/status/1047774459824885760
Where an ex AIB staffer, Utsav Chakraborti was called out for multiple offences, after which he sent out bizarre tweets, (some of which have since been deleted).
AIB also lost their contract with Hotstar and two of their co founders are on 'leave'. One of them knew about this and has been questioned by many for not doing enough and the other has been accused himself.
Disclaimer: The opinions expressed within this article are the personal opinions of the author. MyIndMakers is not responsible for the accuracy, completeness, suitability, or validity of any information on this article. All information is provided on an as-is basis. The information, facts or opinions appearing in the article do not reflect the views of MyindMakers and it does not assume any responsibility or liability for the same.
Comments