Akshaya Patra Foundation: Leveraging the PPP Model for Relief Feeding During the COVID-19 Lockdown
The COVID-19 pandemic has brought forth challenges that countries worldwide have not had to face in a long time. These are unprecedented times that have forced several countries across the world to take preventive and reactive measures to contain the spread and consequential damages caused by the coronavirus.
The Government of India and various State Governments announced containment measures to curb the COVID-19 outbreak. While these measures were taken to flatten the curve, several communities—including daily wage earners, construction labourers, industrial workers, and domestic helpers were faced with sudden unemployment and consequent migration to their home states. Additionally, their access to food became severely limited or even absent, leaving them exposed to hunger during periods of lockdown.
A disease outbreak is often accompanied by food insecurity for the vulnerable communities, especially those people who are already living from hand to mouth. A collaboration of services to ensure that these people do not go hungry best expresses solidarity during these difficult times. This makes a strong case for the involvement of groups and organisations with access to the necessary resources, such as corporates, NGOs, religious and social organisations, philanthropists, paramilitary forces, etc., in aiding the Government in undertaking organised and safe distribution of food.
The Akshaya Patra Foundation has been aiding the Government's COVID-19 relief efforts through its network of kitchens, donors, partners, and volunteers. In partnership with the State Governments, U.T. Administrations, and civic authorities, Akshaya Patra is distributing 'Essential Grocery Kits' and serving freshly cooked meals to provide relief to those most affected. The Foundation has cumulatively served over 7.3 crore meals in 18 states and 2 union territories since its relief feeding operations began in the last week of March.
Akshaya Patra has been efficiently undertaking this food relief endeavour by leveraging its well-established Public-Private Partnership for the implementation of the Mid-Day Meal (MDM) Scheme. The Foundation has been utilising its kitchens across the country to prepare food and deliver it to the centres assigned by the authorities where it is then served to people. In relief efforts on a large scale during times of adversity, challenges are bound to be there. The permissions and authorisations from the State Governments and civic administrations have been crucial in ensuring that such challenges are minimal and whenever they have surfaced, they have been addressed duly in a timely manner.
Corporate houses and philanthropists who have partnered with the Foundation for the school feeding programme are providing financial and logistics support which is crucial for the smooth sailing of any such relief effort. Smt. Sudha Murthy, Shri Narayana Murthy and family pledged ₹10 crores towards this endeavour, while the Ramaiah family offered the M.S. Ramaiah Kalyana Mantapa as a packaging facility for the food relief kits. Several corporates, such as the PepsiCo Foundation, Infosys Foundation, Nestle India, DLF Foundation, CISCO, etc., have collaborated with Akshaya Patra to help those in need.
In addition, the employees of several corporates have selflessly come forward to participate and help at the Foundation's packaging facilities. Besides corporate employees, volunteers from agencies such as the Civil Defence and Home Guards, and volunteer groups, such as Inspiring Indians and Corona Warriors, have helped meet the manpower requirements of this endeavour.
As of the last week of July, 2020, over 73 million meals (7.3 crores) have been served cumulatively by Akshaya Patra and its supporting organisations to vulnerable populations across the country. These include over 41 million freshly cooked meals and 7.66 lakh food relief kits (over 32 million meals servings) for the affected people.
Under the difficult circumstances prevailing today, several organisations are putting together relief systems across the country to aid the Government's efforts. Resolute support from the Government of India, State Governments, civil administrations, individual and corporate donors, and a sizeable volunteer base has enabled and empowered these organisations to reach out to more people with such endeavours in these difficult times.
Collaborative work through Public-Private Partnerships—bringing together the Government, NGOs, corporates, and other welfare groups—is of great essence during the ongoing crisis with a large section of the society struggling with reality, unable to make ends meet. The hope that this crisis will pass sooner than later along with the solidarity, unity and generosity in serving those in need are the things that will carry the nation through.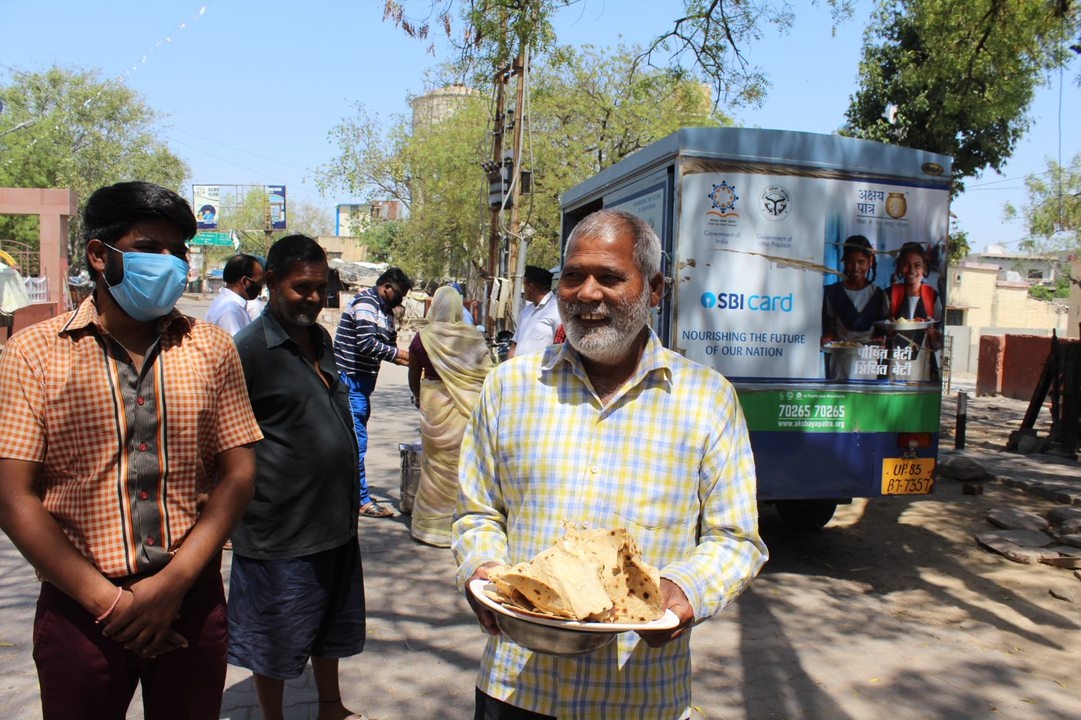 Mathura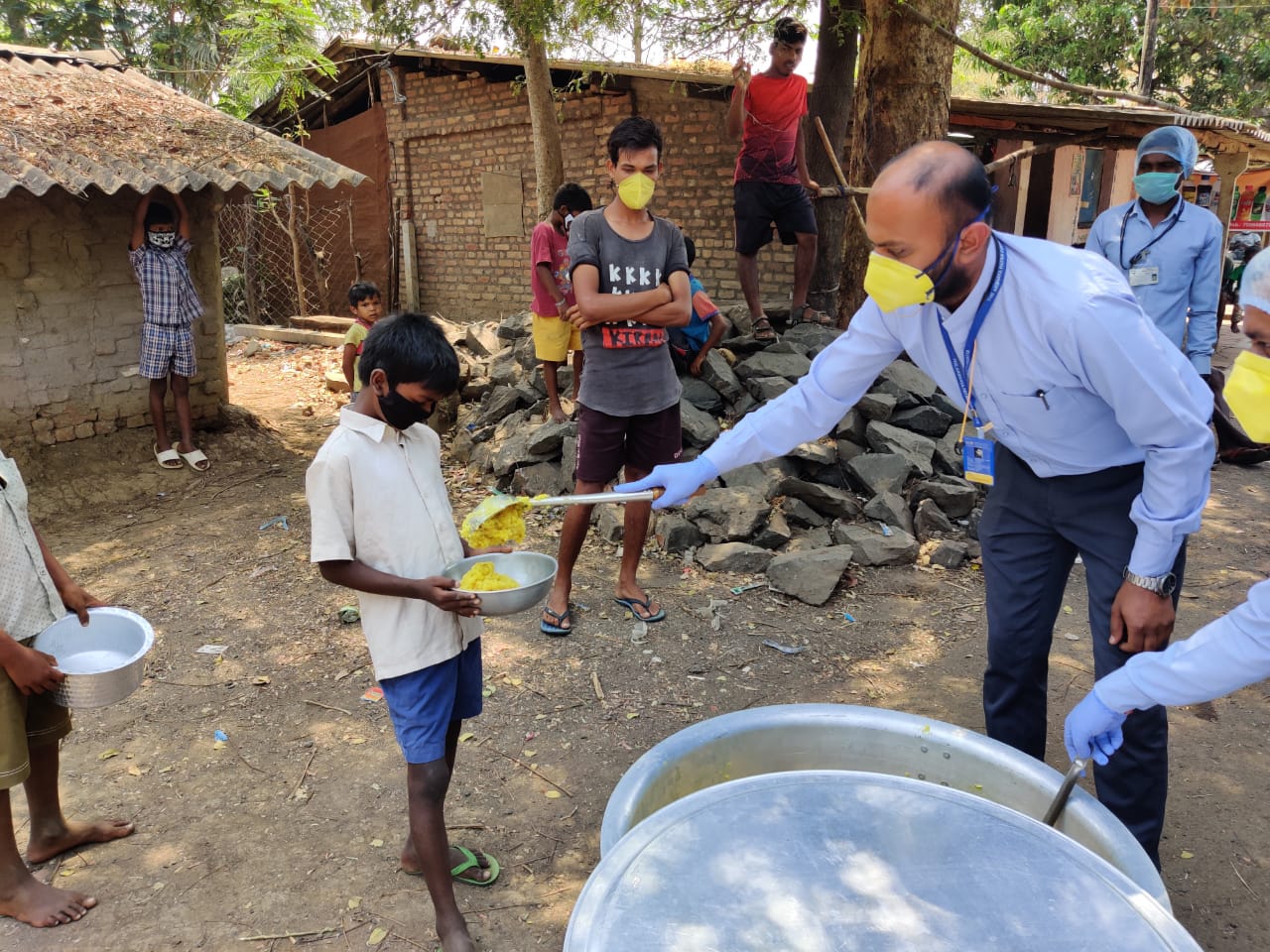 Silvassa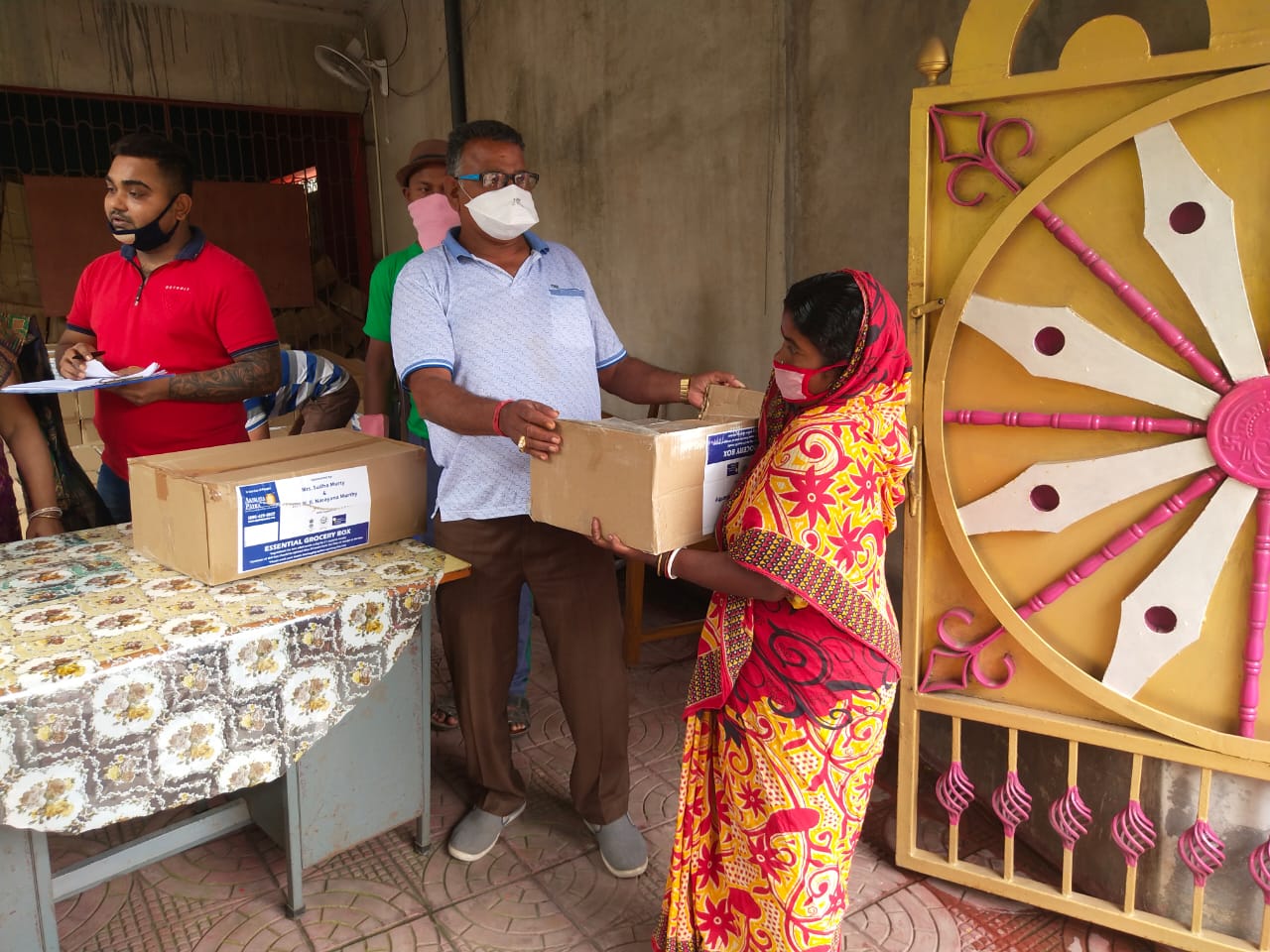 West Bengal
Image Credits: The Hindu.
Disclaimer: The opinions expressed within this article are the personal opinions of the author. MyIndMakers is not responsible for the accuracy, completeness, suitability, or validity of any information on this article. All information is provided on an as-is basis. The information, facts or opinions appearing in the article do not reflect the views of MyindMakers and it does not assume any responsibility or liability for the same.
Comments